Matt Vurley founder and owner of The Mob Club, barbershop in Southport UK has been recognised as one of the World's Finest Barbers.
As one of the most accomplished barbers Britain has to offer, Matt is, of course, an expert in both modern & classic hair cuts. With years of technical training and experience educating at the highest level, Matt is also a proud beard sculpting specialist and offers traditional open razor shaving services to those clients who prefer the ultra-clean look and feel.
The Mob Club is set back away from the busy streets and bustle of Southport, offering a secluded barbershop experience for the modern gentleman.
The hand-laid penny floor and speakeasy-inspired surroundings of black and copper furnishings make a trip to this barbers one not to forget.
Sit back and relax in one of their traditional Takara Belmont Apollo Elite barber chairs and experience luxury and comfort whilst enjoying your treatment of choice; shave, wax or trim.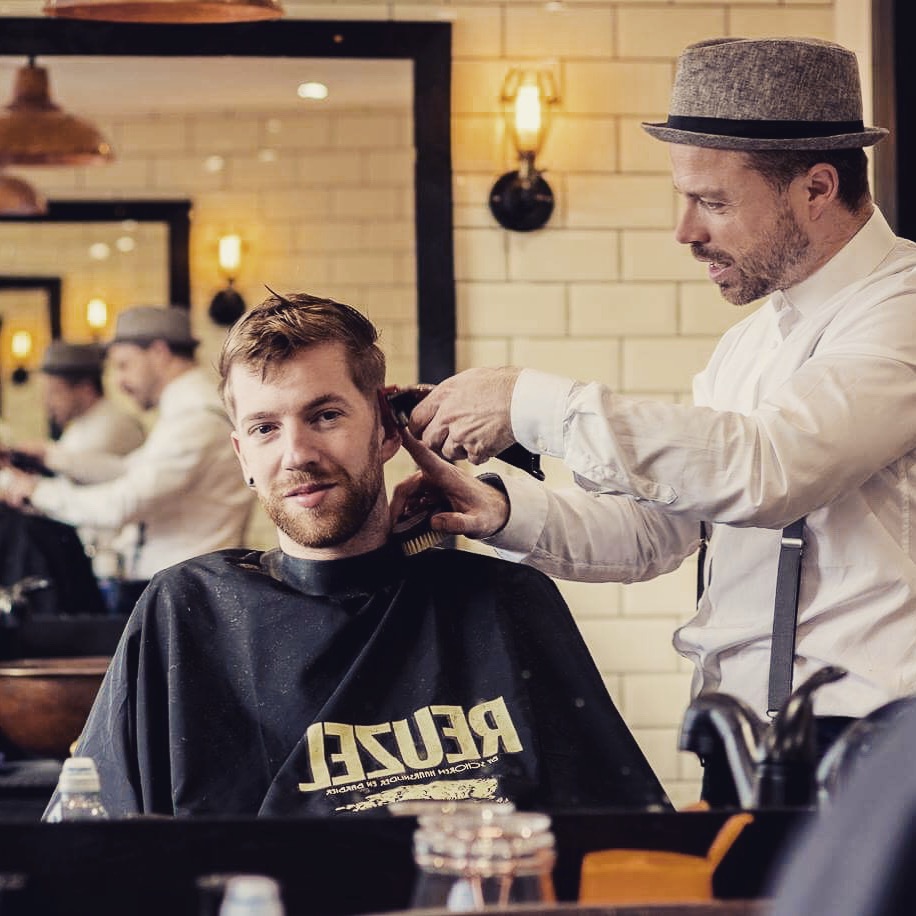 Whilst you wait, take a seat on their 'Cadillac inspired' bench, enjoy a choice of Nespresso, soft drinks, bottled beers or perhaps indulge in a quality whiskey, bourbon or cognac, whilst listening to some Funk, Soul, Jazz or Rhythm & Blues, the choice is yours.
For the gents that struggle to keep still or find the time to keep fit and healthy, you can step through another door into Southports No1 fitness hub, The Warehouse Gym.
The connected gym has a wide range of training options to help you reach your personal goals, including Free Weights Area, Studio, Cardio Area, Functional Area, Spinning Studio, Imperial Thai Boxing Academy, Lucia Sergio BJJ Life Style, Changing Room and Peak Health and Performance Sports Therapy, Body Pulse Fitness.
This gym also has excellent, knowledgeable, helpful Personal Trainers to deliver great classes making it one of the best professional, clean, modern, friendly, family Gyms to train in.
Hairbond Educate Ambassador
Recognised by Finest Barbers, Matt has also enrolled as a Hairbond Educate Ambassador. With his extensive knowledge in professional hair styling products, he has been awarded Ambassador status for the award-winning, professional haircare manufacturer Hairbond UK.
Hairbond is a hairstyling brand which has dominated the world of premium hairstyles for a decade and unlike the products you get in the supermarket, they are known for not stopping at any expense when creating only the highest performance and top quality product formulas.
All products are water-soluble, paraben and sulphate free, have different textures, hold strengths and some of the nicest fragrances you'll find in a hair product. These products are not tested on animals.
With a different product manufactured for every hair type, Hairbond's range has something for everybody. As a Hairbond Educate Ambassador, Matt has the skilled ability to recommend the best products for his client's particular haircut and hair type in order to achieve the desired finished hairstyle.
To book an appointment with Matt visit his website here.
The Mob Club, Southport
Rear of 30 Virginia Street
Southport
PR8 6RZ